You are currently browsing the monthly archive for January 2011.
Well, I think it's becoming apparent that we have succumbed to the grind in yet another country. Our bi-monthly trips have come to a striking halt since we have been working our tails off in Beijing. I wanted to take a quick minute to wish you a Happy Chinese New Year and let you all know that we are alive and well. Just very briefly, some highlights of the past few weeks:
-David and I took our first Chinese character class, which includes the transformation of characters from the Oracle Bones to simplified characters. Very interesting and already I can notice a difference in my general perception of characters.
-Hosted my most successful charity fundraiser with over 80 attendees and got some media attention: http://beijing.globaltimes.cn/community/2011-01/617839.html (The one about The Hutong Charity Drive.)
-Promoted Hairy Crab Fest 2011 at The Fig Tree, one example from a friend's blog.
-Found out friends Alison and Adam got engaged ON The Great Wall!
-Experienced the wonders of Dong Jiao Wholesale market, just a 30 minute walk from our apartment and is FULL of all things made in China at rock-bottom prices
-David found a good poker group and is already making a few additional RMB
-Joined a VERY Chinese gym for about $120/6 months=dirty but stress relieving nonetheless
Now, off to bed!
Oh, and a really great article about the current legal atmosphere surrounding charities in China.
Happy New Year everyone. It is completely freezing in Beijing these days, so lets talk about a happy time when it was nice and warm. A few months ago I had to go to Shanghai for work to interview a bunch of potential students, so Erin decided to tag along for 3 days. Beijing is a huge city, but Shanghai is the one city that is bigger. It is pretty incredible how huge Shanghai is, because it a few decades ago it was a fairly small city. In the past 20 years, the city has seen an unbelievable explosion of growth, giving it one of the quintessential modern Asian skylines. Brand spanking new futuristic buildings are everywhere, and it has a totally different feel from Beijing. It has many times more foreigners than Beijing does due to it being the financial capital of China. It usually has a bad reputation among Chinese people that are not from there in my opinion, because they claim that the people only care about money, money, money. Whatever they are doing though, it is working, because there are few cities in the world that have grown more financially and in terms of population in the last few years.
After we arrived, we wandered around the city for a while, before going to People's Park, a centrally located park with many different things to see. We walked past a lake and into a heavily wooded area, with little advertisements taped to all of the trees. We had no idea what the classified ads were for, it seemed like either paintings or apartments. There were height and weight measurements and the place was PACKED with people, most of them older. We kept walking and ran into a group of Chinese scam artists, who told us they were English teachers on a field trip, chatted with us for a while, and told us that the classified ads we had just seen were the large marriage market, where people desiring a husband or wife will sell their hands in marriage. Pretty incredible but I was feeling a little bit sketched out talking to these scammers, who then invited us to a tea show. Erin asked if I wanted to go and I just said "Ummmmmmmmmm" which did not convince her that I didn't want to go. She walked with them for about 1 second and I told her to come here at which point she immediately realized my hesitations. We had a laugh about it because Erin hates these types of scam artists more than most people, and it is sad to think of how easy it would be to dupe some foreigners in that way (they invite you to a show or for coffee, then give you the bill and it is a ton of money, like $1,000). We have seen the same types of scams run in Beijing too, but luckily we made it out alive.
We continued to the famous Westernized area of Shanghai called "the Bund". This consists of very European buildings that used to be where all the Europeans worked and lived. There is a river running next to the Bund, dividing the main area of Shanghai with the Pudong section, which essentially didn't exist 20 years ago. Pudong looks like a city of the future as mentioned before, with some incredible buildings including the tallest building in the world (looks like a giant bottle opener). We wandered around the Bund for a bit, walking back to the subway, while admiring how modern everything around us was. The streets were not filled with cars, but there were more people walking around in this area than any I have seen in America. It was like the end of a massive sporting event, only it occurs all the time and every single day in the downtown of a major city. Amazing.
The next day I interviewed a group of students for work, who were impressive for the most part. Some of them had really amazing English and attitudes, and we had a good time meeting the Shanghai office that my office works with. Before the interviews we were able to visit the Yue Gardens, a famous garden that was historically renowned for its traditional style. As is the case with most populate Chinese tourist attractions, it was brand new, completely crammed with people, and selling the same things as everywhere else. Who needs tradition when you can have a McDonalds in a Chinese castle? It was really impressive and the buildings were very beautiful and "Chinese" looking. We then briefly stopped by the former French area of the city, which was not a hip place for foreigners to live. Later than night we went out to dinner with someone from my office and the head of the Shanghai office, to a real Shanghai style restaurant. The food was amazing, one of the best meals I have had in China. The dishes were flavorful and interesting, a little bit sweet with some great desserts. We are told that foreigners usually like Shanghai food more than Chinese people do, and I guess it is true. We stopped by a ritzy area that foreigners like afterwards, but we were tired and left after walking around for a bit.
It was Erin's dream to go to a traditional water city while we were here, but the ones that she wanted to go to were pretty far away and potentially difficult to figure out, so we decided to go to one called Qibao, on the far east side of Shanghai. Luckily it was exactly what she wanted, and similar to the Yue Gardens, was renovated recently, packed, and filled with exotic snacks and typical souvenirs. It was also very cool, with bridges over small canals and traditional looking buildings everywhere. Qibao is not very well known, but we were lucky we discovered it. We were now in the area of Pudong, and I wanted to see some tall buildings. We headed to the more condensed area, and I went to the top of the tallest building of the world. Erin decided she would rather spend a bunch of money on a massage. The view from the top was pretty good, but the pollution limited visibility significantly. I did, however, notice smoke coming from a distant building. I pointed this out to some people, and sure enough, a high-rise apartment was burning down at the same time I was at the top of the world's tallest building. Something like 70 people died in the fire and it was big news in China. I met up with her Worshipfulness after her massage, ate some burgers (veggie) at the Blue Frog (buy 1 get 1 burgers on Mondays), and headed to the airport.
I really liked Shanghai. People complain that it is devoid of culture, but there were a lot of interesting things to see, the city is brand new, there was almost no traffic when we were there (which is uncommon), the weather was warm, and the food was good. I imagine I will be back in Shanghai at some point in the next few months, and it will be good to go back. Been a while since I blogged because the site is now blocked on my computer, so I apologize if I am a bit rusty (I'm kidding I know this was awesome). It was good to see people over the holidays, it made me miss the USA much more than I had been. All the more reason for you all to come to China! Ta ta!
The Master said, "Do I regard myself as a possessor of wisdom? Far from it. But if even a simple peasant comes in all sincerity and asks me a question, I am ready to thrash the matter out, with all its pros and cons, to the very end." – The Analects, 9.7
And for those of you who are interested in how this new blog fared in the "blogosphere," here's our complimentary year-end review. As David knows, I'm completely obsessed with these stat trackers. Major thanks are also due to Grandpa Stewart, who single-handedly made Juno Mail one of our top referrers…unless any of the rest of you still use Juno.
Happy 2011, more blogging to come! (And more dire efforts to get David's computer to load WordPress, sigh.)
The stats helper monkeys at WordPress.com mulled over how this blog did in 2010, and here's a high level summary of its overall blog health: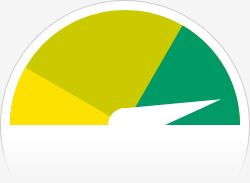 The Blog-Health-o-Meter™ reads Wow.
Crunchy numbers
The average container ship can carry about 4,500 containers. This blog was viewed about 20,000 times in 2010. If each view were a shipping container, your blog would have filled about 4 fully loaded ships.
In 2010, there were 68 new posts, not bad for the first year!
The busiest day of the year was June 7th with 624 views. The most popular post that day was P1020934 (600×800).
Where did they come from?
The top referring sites in 2010 were facebook.com, digg.com, mail.yahoo.com, webmaila.juno.com, and slashingtongue.com.
Some visitors came searching, mostly for tonedeaftravelers, tonedeaftravellers, marcia kligler, http://www.stbaldricks.org/participants/mypage/participantid/406813, and jerusalem trip.
Attractions in 2010
These are the posts and pages that got the most views in 2010.
1
About Us February 2010
2 comments
2
First Chinese Dinner Party and Happy Earth Day! April 2010
2 comments
3
Singing in China… March 2010
6 comments
4
First weekend of Teaching! March 2010
6 comments
When I first arrived back in the states, everyone kept asking how it felt. I didn't really have to think about this answer, as it came in one word: EASY. I could walk outside without a dictionary. I was surrounded by food I love. I didn't have to convert prices in my head or wonder about what all the signs say. I didn't have to prep myself for any future dialogues. I knew the roads and the best places in town, so I could actually complete a few errands a day! And, admittedly, I had the freedom of driving a car.
I also greatly noticed the slower pace and friendliness of others. Its funny to think that DC is a really laid back city, but in comparison to Beijing, it's quite slow! A few additional things I immediately appreciated were the abundance of good, healthy food (that I didn't have to make from scratch), running stores, and of course the support of family and friends. I also freshly appreciated the diversity of the DC-area. While shopping at Tysons Corner, I heard at least three different languages being spoken in just one store. While enjoying the bliss of tangy yogurt on a bench in the mall I once again felt like a racial minority, but this time the majority wasn't only Chinese and no one was taking photos, ha.
Fortunately I stayed home a week longer than David, and I got to see and buy all the things I could've hoped for. I may have mentioned one too many times that the number one thing I miss about America are the granola bars, because David and I received approximately 15 boxes for Christmas and I had to pay a little extra to bring my 61lb suitcase on the flight (and had to leave a few boxes behind as well.) I didn't have to work too much while home, so I got to spend most of my time eating at all my favorite spots with friends and spending Groupons.
Other highlights included:
-Buying out Roadrunner Sports with Mom
-Avon Walk reunion at Founding Farmers (and subsequent free meal for reviewing some of the poor service on Open Table)
-Christine's baby bump
-Meeting our most loyal blog followers, Janet and Bob Soong
-Giving out gifts from China
-Sitting 10-deep in a 6 person booth at P.F. Chang's with the Henshaw fam.
-Matching pajamas for Christmas!
-Norman Rockwell exhibit at the Portrait Gallery (still running, check it out)
-American FOOD
Although I had some hesitation about this trip initially due to the $1200 plane ticket and the toll that jetlag would take, I am definitely glad I went! I actually stayed up for the first 24 hours of the trip, which made the time transition a little easier. Thanks SO much to everyone who has supported David and I in this journey, and we hope to fill 2011 with even more stories and experiences.
P.S. Remember back in October when I posted comments and photos about the moon cake lines at the mall? Well, look what some charitable little moon cakes accomplished: http://www.chinahospitalitynews.com/en/2011/01/04/18978-shangri-la-moon-cake-sales-aid-migrant-schools-in-beijing/
*Photos are uploaded online for our RSS feed subscribers, internet is crawling once again!